In the digital landscape of 2023, Twitch streamers have risen to prominence as the new age of entertainment. This live-streaming platform has revolutionized the way we consume content, offering authentic, real-time experiences that captivate audiences worldwide.
Twitch streamers have achieved stardom through their authenticity. They connect with viewers on a personal level, providing unfiltered, unscripted content that fosters genuine connections. It's about being themselves, and this honesty is at the core of their appeal.
What sets Twitch apart is its diverse universe of content creators. From gaming and IRL streaming to art, cooking, and live music performances, there's something for everyone. This diversity makes Twitch a digital paradise for entertainment enthusiasts.
The goal of today's article is to provide a comprehensive guide on how to promote your Twitch Channel in case you are entering the world of streamers for the first time, or in case you have a desire to improve the number of your followers.
Let's start with some very general, but highly useful, tips for promoting your Twitch Channel.
Basic Tips to promote your Twitch Channel
1) Selfpromote on socials
The best way to promote your Twitch Channel is definitely to publish posts on social networks. The media exposure given by social networks usually brings many new users interested in the streamer's content, and it can stimulate more community activity.
One of the most useful social networks on which to promote oneself is undoubtedly X ( ex-Twitter), many streamers tend to prefer it as a platform to publish posts related to their activities or to inform about the start of a stream.
Another place to keep in mind is undoubtedly Reddit, its super customization is due to the management of subreddits in which content can be categorized allowing to reach highly interested targets.
Not to be outdone, Facebook, TikTok, YouTube, and Instagram- the last three, in this case, can be very useful for making engaging video content that can further push your Twitch channel.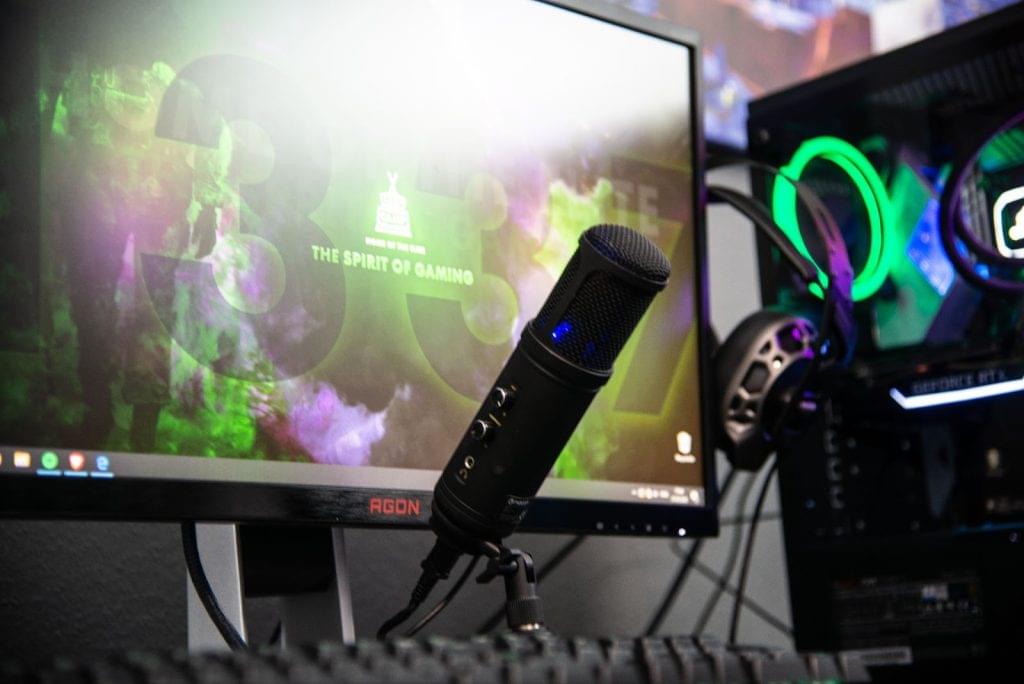 Photo by
ELLA DON
on
Unsplash
2) Create a discord server
One of the best ways to promote your Twitch channel, or to keep your follower community interested is to create a Server on Discord.
Especially the younger generation is particularly active on Discord. Making a well-structured server with simple rules and threads in which to categorize different topics and conversations can be very helpful in keeping in touch with your followers.
There is a high possibility that people within the Server, developing fondness and attachment for their streamer can do word of mouth and lead followers to grow, especially in the early days this strategy can be very useful to stand out.
3) Join Facebook Groups
Going back to talking about social, another way to promote your Twitch Channel may be to join private or public Facebook groups that talk about the type of stream you are involved in.
For example, there are private groups verticalized in grouping streamers who fall under the category of V-Tuber, or other groups focused on music streams, rather than focused on drawing, and others on gaming.
Being able to reach out to these groups, make yourself known, and interact with other streamers can be a good way to grow. It is so important in this environment to collaborate with others.
Now that we have given some general tips, we can move on to tips of a slightly more technical and advanced nature. With an increase in the specificity of the tips also comes an increase in professionalism and potential for promoting your Twitch Channel.
Advanced Tips to promote your Twitch Channel
1) Zapier
It may happen that posting on social by hand may become unsustainable, if the number of social is very large.
It may also happen that simply, you may forget to publish the post on social because you are very focused on your stream and on entertaining your followers. In this case, the best solution is to use automation to make the social post automatically without you having to do it manually every time.
One digital tool to automate social posting from a specific trigger is definitely Zapier. Through this tool, you can customize the flow of automation, and decide on which social to post – you can activate even three at the same time with the free plan, also through specific pricing you can increase the number of actions and socials you can set.
It is a strategy that can optimize the time invested in your work as a streamer, as the time saved from posting on social each time you start a stream can be reused elsewhere.
2) Newsletter
Another strategy that might be interesting to promote your Twitch Channel -but also to keep your users' engagement high is to subscribe to a Newsletter service.
It should be specified that this service must be used in combination with a form of some kind that can allow you to collect emails from your followers, otherwise, you will not have the contacts with which to populate the Newsletter service. We discuss this in more detail in point 4 of the next chapter of the article.
We advise you not to underestimate the potential of Newsletters and the messages you could put in them, if virtually every company in the world makes use of these services there will be a reason, right?
3) Reels, Shorts and TikTok
Another way to promote your Twitch Channel is to reuse clips created by your followers during your streams to create Reels, or Shorts on YouTube and TikTok.
If you think about it this can be very beneficial for many reasons.
1) You don't need to invest additional time in creating dedicated content, already having the clips created for you by your users.
2) You can show everyone the highlights, funniest or hype-rich moments of your streams to promote yourself in the eyes of those who don't know you yet.
3) You will definitely make the users who made the clips for you happy, creating an ever-increasing loyalty with your community.
Shorts and Reels are highly indexed and algorithms greatly favor them in searches, so it can be very useful to consider this work.
Some streamers have YouTube channels entirely dedicated to collecting clips of their videos, or summaries of some of their streams.
Now that we've finished this set of tips as well, we can move on to talk specifically about what JotURL can do to help you promote your Twitch Channel.
JotURL Tips to promote your Twitch Channel
1) Jotbio as bio in TikTok and Instagram
One of the features of JotURL is called JotBio, it is able to create particular mobile landing pages ( that work great on desktop too ), totally customizable. Within these pages you can insert buttons that link to your contacts or your website, you can insert buttons with all your social.
The thing that will surely interest you the most is that JotBio is able to embed your Twitch channel within the landing page. You can insert the link to your channel and embed it in case there is an active live broadcast, or insert one of your Vods.
Logically, this can have a very important impact on your activities and your ability to promote your channel. Imagine that someone doesn't know you, visits your Instagram or TikTok bio, and clicks on a link that can take them to your custom landing page created with JotBio. This person can immediately have access to your content, and even interact with it!
In fact, it will be possible for them to write in the chat ( which can be turned on or off when creating your link ) or click on the follow & subscribe buttons as if they were really inside Twitch.

Even in the event that you have embedded the link to your channel but are not doing live at the time, the embedding will still trigger allowing users to access your content or visit your Twitch contact with a simple click.
2) JotBio link in your Twitch page
JotBio could be useful to you not only for bringing people from Instagram, TikTok, and other socials into Twitch. But it could also help you inside your own Twitch description.
The ease of use of a link is that you can ideally insert it conveniently anywhere you want.
A JotBio inside Twitch, in this case, could help you create a landing page that could link to your personal schedule, your website, or to products you may be selling as an affiliate of a program, etc.
JotBio, because of its simplicity and great customization possibilities could also be a way to replace assets on your Twitch channel page in case you have no immediate way to have them.
Placing affiliate links in your JotBio buttons might be the best strategy, however, as with our technology we are able to maximize conversions on Amazon, LTK, Marketplace, Target, eBay, and many others up to 52%.
If you want to know how to do this, read step three of our tips to help you promote your Twitch Channel.
3) Deep Linking Technology
JotURL's most powerful tool is Deep Linking, a technology that allows mobile users to reach the inner page of any app in a single click without risking ending up in the browser.


This technology is used extensively by affiliate marketers and influencers to maximize the sale of their products-so, having seen extraordinary results with them, we believe this tool can equally benefit streamers on Twitch as well.

By turning your affiliate links into deep links on our platform-it's a procedure that takes very few steps-you can truly get the most out of your links. You can read this article in order to discover every detail you need to know about Deep Linking and Affiliate Links. 
In this case, the combination of tip 2 and tip 3 can be an incredible way to maximize your conversions and earnings for your affiliate activities.
You can also leverage Deep Linking to promote your Twitch Channel on other socials, making it super easy to switch from one social to another thanks to Deep Linking. The browsing experience of mobile users will gain immensely and this will bring you more followers and maybe even subscriptions.
4) Call to Actions
Another very useful JotURL tool are CTAs (aka Call To Actions).
Their operation for generating engaging content is very simple. You can insert buttons to click or the form to collect emails and lead to the landing page generated by our engine.
If the destination link is embeddable (all YouTube and Wikipedia links are, for example) the background of your landing will be an identical replica of the one selected as the final destination. So if you use a YouTube video link as your destination URL, you can have that video as the basis on which to apply your buttons and buttons.
This practice can be very useful especially for a streamer.
Let's say that a new trailer for a highly anticipated game has been released. You could take the trailer of that game, use it as a basis, insert a button with your logo on it which will take you back to your Twitch stream.
The ultimate goal of a CTA will always be to bring your users from third-party sites to your site or stream.
Within our CTA templates you can also create forms or social opt-ins with which to collect the email addresses of your users. With those same emails you could develop lists of people and think about starting to use a Newsletter service to contact them and engage them with interesting news related to your Twitch channel.
Obviously there are many other strategies and techniques that you can use, in today's article we have highlighted these, in the hope of being able to help promote your Twitch channel more and more.
Cheers,
JotURL team